Voice Communications: Key and PBX Systems
In today's competitive environment, Hi-Tech can serve as your partner, providing customized services and solutions for your communications needs.
  Key Telephone Systems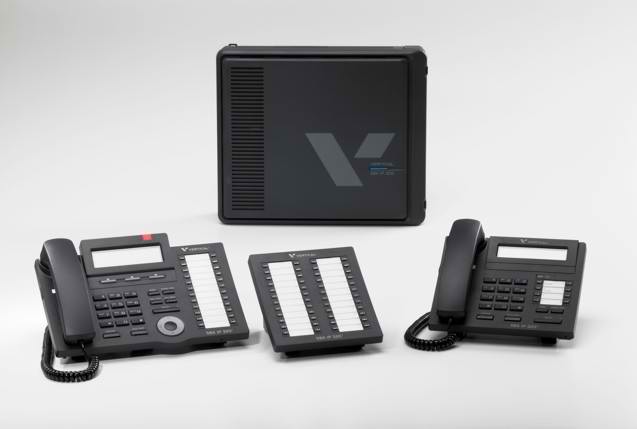 As one of the first telephone systems available, key telephone systems are a system best known by the phones that have buttons for calling inside an organization, and for placing calls outside through the public telephone network. A key telephone system is in the same category as a PBX (private branch exchange), except that key systems rely on the telephone company switching equipment, while PBXs rely on a central control unit located at the customer site. In other words, with a key system, the dial tone is generated at the telephone company central office. A full PBX generates its own dial tones. Key systems also do not require dialing a number to gain an outside line since all lines are already directly connected to the telephone company central office. On a PBX system, lines are connected to the PBX, and the PBX makes connections to the central office when the outside number is dialed. While traditional analog, digital and key telephone systems have become obsolete with the convergence of voice and data networks, many still exist and still need to be serviced. That's where Hi-Tech Enterprises can help. Hi-Tech is unique in its ability to install and service virtually all telecommunications equipment.  We take pride in the fact that our certified technicians are capable of solving any communications problem.  Our technicians are extremely knowledgeable, qualified and experienced about the systems and products we install and support. Call us today for all your communications needs.  
PBX Telephone Systems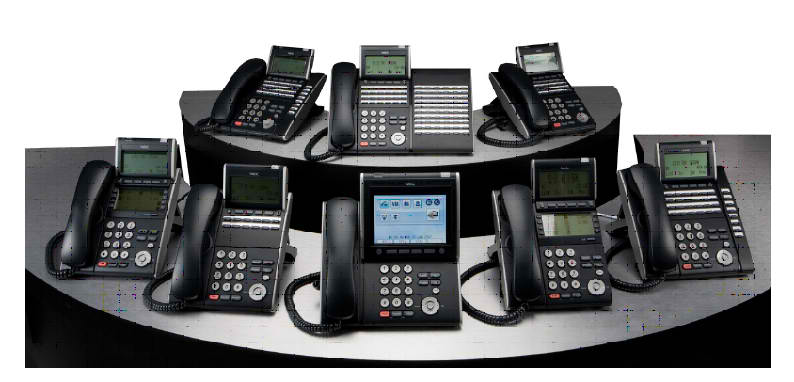 In addition to the Key Telephone Systems, another lynchpin of the telephone industry is the PBX Phone System.  PBX (short for private branch exchange, a private telephone network used within an enterprise) consists of a switchboard set up where several lines can ring in and be answered almost at the same time.  Users of the PBX share a certain number of outside lines for making telephone calls external to the PBX.
Most medium-sized and larger companies use a PBX because it's much less expensive than connecting an external telephone line to every telephone in the organization. In addition, it's easier to call someone within a PBX because the number you need to dial is typically just 3 or 4 digits.
A variation on the PBX theme is the Centrex, which is a PBX with all switching occurring at a local telephone office instead of at the company's premises. While these types of systems are also becoming more and more obsolete, Hi-Tech Enterprises has the ability to assist you with all your PBX Telephone System requirements.