Data Communications: Voice Over IP
VoIP solutions aimed at businesses have evolved into "unified communications" services that treat all communications as discrete units that can all be delivered via any means and to any handset, including cellphones. Two kinds of competitors are competing in this space: one set is focused on VoIP for medium to large enterprises, while another is targeting the small-to-medium business (SMB) market.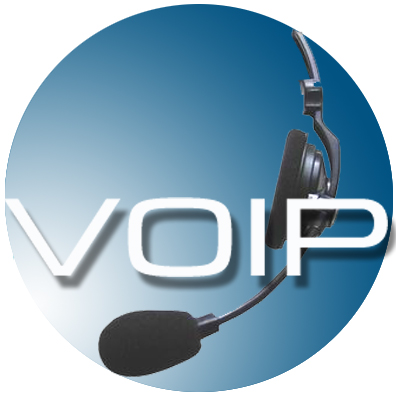 VoIP can be a benefit for reducing communication and infrastructure costs.
Hi-Tech Enterprises offers several VOIP Telephone spolutions that can fit your company's telelcommunications needs. While VOIP is not the solution for all companies - there are many benefits that must be considered.
VoIP runs both voice and data communications over a single network, which can significantly reduce infrastructure costs.
The prices of extensions on VoIP are lower than for PBXs and key systems. VoIP switches run on commodity hardware, such as PCs or Linux systems. Rather than closed architectures, these devices rely on standard interfaces.
VoIP devices have simple, intuitive user interfaces, so users can often make simple system configuration changes. Dual-mode cellphones enable users to continue their conversations as they move between an outside cellular service and an internal Wi-Fi network, so that it is no longer necessary to carry both a desktop phone and a cellphone. Maintenance becomes simpler as there are fewer devices to oversee.
Contact us today and let us see if there is a VOIP solution that is right for you!